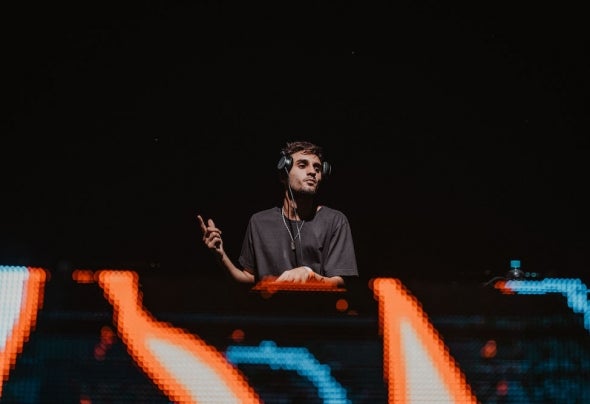 Juan Franco Rivero de Mendoza, Argentina nace en Noviembre de 1995. Su pasión por la música comienza en la niñez tocando la guitarra y el piano donde con este último tocó en varios grupos musicales de su barrio y colegio. Sus gustos musicales fueron mutando con los años. Conoció Ableton Live en 2014 tomando clases particulares de producción y desde ese entonces no ha dejado de producir música en él. En los últimos años se inclinó por la música electrónica progresiva la cual es su pasión. Sus producciones están inspiradas en Hernan Cattaneo, Guy J, Guy Mantzur, Khen, Henry Saiz, Marcelo Vasami, Fernando Ferreyra, etc. Producción tras producción busca su sonido personal con gran variedad de melodías y armonías. Después de 1 año de descanso en la producción, retoma en 2017 con su primer EP sellado por Inverted Records ( Dinamarca ) Deranged/Desert. See Less https://www.facebook.com/jfr.music.dj
Argentinian Dj and music producer from Mendoza. His style is Progressive House.
Mendoza is a city in Argentina's Cuyo region and the heart of Argentina's wine country, famed for Malbecs and other red wines. Its many bodegas (wineries) offer tastings and tours. The city has wide, leafy streets lined with modern and art deco buildings, and smaller plazas surrounding Plaza Independencia, site of subterranean Museo Municipal de Arte Moderno, displaying modern and contemporary art.