We revisit another pure progressive Protonica tune in the lead up to their forthcoming remix album. In 2019 we got to experience the infinite range and force of 'Gravity' – a year later that infinite nature unfolds deeper ranges of this tune with a powerfully raw Gaudium remix. Accentuating a denser and more defiant edge and bassline of Gravity, Gaudium transforms this track with his own atmospherics while maintaining the melodic pull of the original.
Protonica – Gravity (Gaudium Remix)
Managed by the two Danish DJs Emok & Banel since the mid nineties, Iboga Records today are considered the leading label of the global progressive and trance scene. Not limiting itself to one specific genre, the label has been responsible for hundreds of releases in a broad spectrum of electronic music. The main genres being Psy-trance, Techno and Downbeat Electronica. The label has built through the years a strong reputation as a quality brand, housing some of the leading artists of its genre, like Ace Ventura, Liquid Soul, Perfect Stranger, Captain Hook, Ticon, Son Kite and many others.
Protonica – Greece (Atmos Remix) Release date: July 28, 2014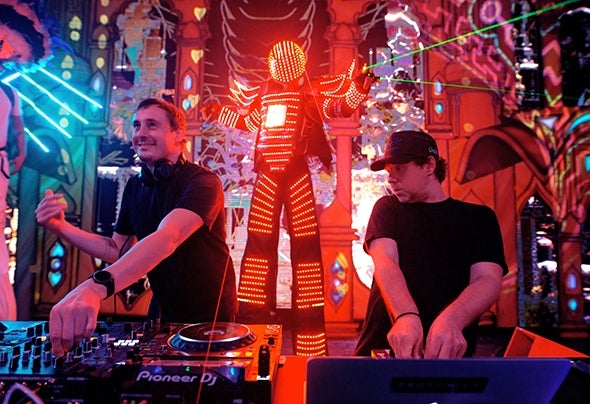 PROTONICA from Berlin have been shaping the international Psy-Trance scene for over two decades. Piet Kaempfer and Ralf Dietze are among the top producers of the progressive genre. They are known for their driving, powerful and melodic Psy-Trance sound that thrills the oors in Europe, America, Australia and Asia. In the studio Ralf and Piet are always looking for innovative production techniques – their new tracks sound full, warm, crystal clear and a bit out of this world. Their handpicked releases are followed by tens of thousands of listeners around the world and have already achieved numerous number one chart positions on Beatport and Psyshop. PROTONICA's third album "Symmetry" was recently released and features stunning collaborations with some of the world's leading Psy-Trance artists, including Liquid Soul, Ace Ventura and Captain Hook. While working on "Symmetry" they felt the urge to bring back melodic structures and elements of Trance and Goa to Psytrance – the core essentials of their past, and ingredients for the future. Piet and Ralf have worked hard for their careers and have established a strong brand with a distinctive signature sound in recent years.
https://www.beatport.com/artist/protonica/39731
Iboga – interviews & special videos: http://bit.ly/1NB41oZ Iboga – Live Acts: http://bit.ly/1L4xLUs More Iboga: http://www.iboga.dk/ https://www.facebook.com/ibogarecords https://soundcloud.com/ibogarecords http://www.beatport.com/label/iboga-r… https://twitter.com/IbogaRecords